Updated By: LatestGKGS Desk
Srinivasa Ramanujan Profile, Early Life, Awards, Achievements, Number Theory Research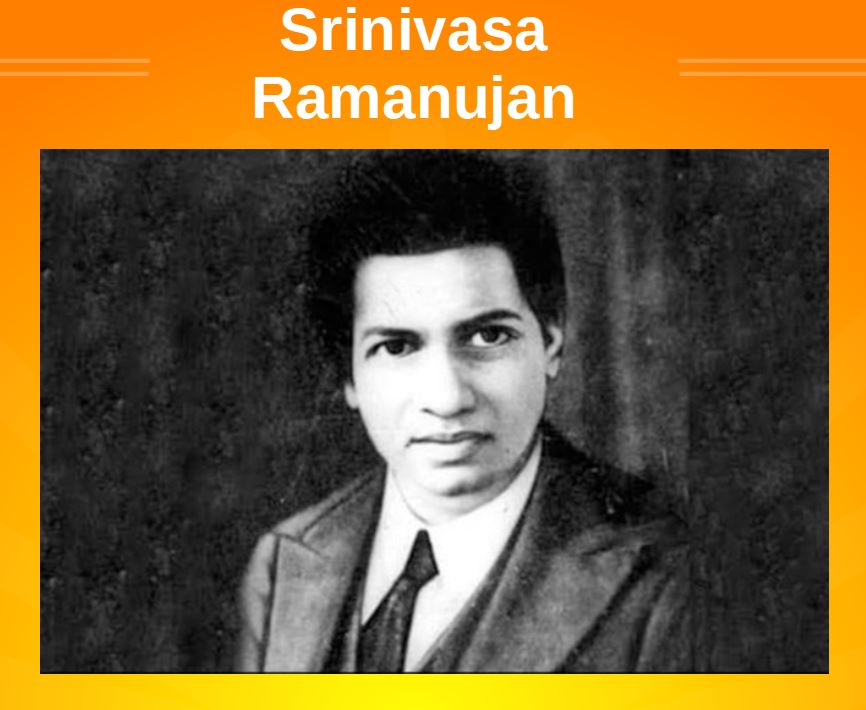 Srinivasa Ramanujan - The Wizard of Mathematics - Profile, Early Life, Awards, Achievements
Srinivasa Ramanujan was a mathematical genius who lived in India. He worked on elliptic functions, continuing fractions, and infinite series, and made significant contributions to the analytical theory of numbers.
Ramanujan was born in Erode, a small village some 400 kilometres southwest of Madras, in his grandmother's house (now Chennai). Ramanujan's mother took him to Kumbakonam, roughly 160 kilometres from Madras, when he was a year old. His father worked as a clerk in a cloth merchant's shop in Kumbakonam. He contracted smallpox in December 1889.
Ramanujan started elementary school in Kumbakonam when he was about five years old, however he would go to numerous other primary schools until enrolling in the Kumbakonam Town High School in January 1898. Ramanujan excelled in all of his classes at Town High School, demonstrating that he was a capable all-around student.In 1900, he began working on his own on geometric and arithmetic series summation.
In 1902, Ramanujan was taught how to solve cubic equations, and he went on to develop his own method for solving quartic equations. He attempted (and failed) to solve the quintic the following year, although knowing that radicals could not solve it.
An intuitive wizard: Sriniwas Ramanujan
Ramanujan is widely regarded as one of history's greatest mathematicians. Surprisingly, he never received any formal mathematics training. The majority of his mathematical discoveries were based only on intuition, and the most of them were ultimately proven to be correct. Ramanujan was mentored at Cambridge by GH Hardy, a well-known British mathematician who urged him to publish his findings in multiple papers.
The contributions of Ramanujan to mathematics:
Ramanujan compiled around 3,900 equations and identities as a result of his work. His infinite series for pi was one of his most prized discoveries. Many of the algorithms we use today are based on this series. He provided various intriguing methods for calculating the digits of pi in a variety of unusual ways.
He came up with a slew of new ideas for solving a variety of difficult mathematical problems, which sped up the development of game theory. His contribution to game theory is unrivalled to this day, based only on intuition and natural aptitude.
He went into great detail on the mock theta function, which is a concept in mathematics that deals with modular form. It was once thought to be an enigma, but it is now recognised as holomorphic components of mass formations.
George Andrews discovered one of Ramanujan's notes in the Trinity College library in 1976. The contents of this notebook were later turned into a book.
The number 1729 is referred to as the Ramanujan number. It's the product of the cubes of two numbers, ten and nine. For example, adding 1000 (the cube of 10) and 729 yields 1729. (the cube of 9). As the sum of these two cubes, this is the smallest number that can be stated in two separate ways. 1729 is a natural number that comes after 1728 and before 1730.
Ramanujan's contributions to mathematics include complex analysis, number theory, infinite series, and continuing fractions, among others.