Ministry of Health Agreement with Dell and Tata Trust for Technology Solutions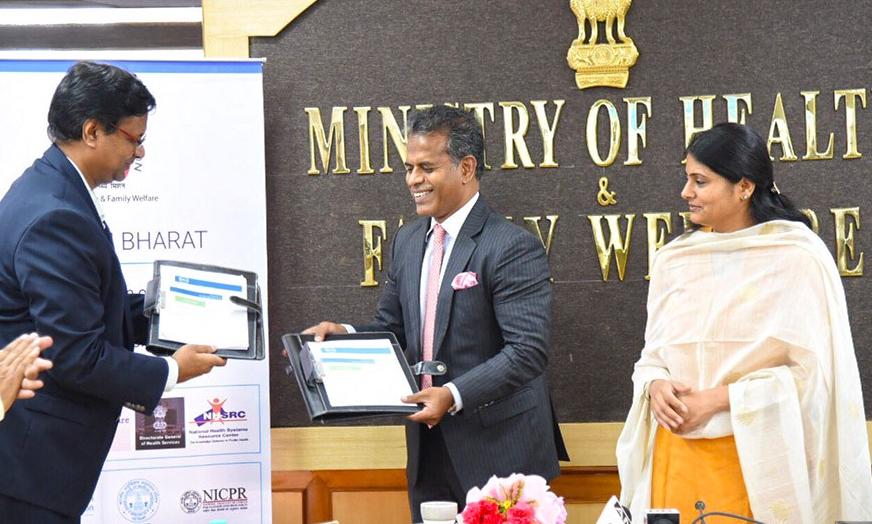 Ministry of Health with Tata Trust and Dell to work together against non-transmitted diseases
The Ministry of Health and Family Welfare exchanged an agreement memorandum with Tata Trust and Dell to provide a technology platform in the prevention, control, investigation, and management program of non-transmitted diseases.
On this occasion, the user manual was also released for NCD applications under the primary health care (CPHC) IT solutions.
The National Program for the Prevention and Control of Cancer, Diabetes, Cardiovascular Disease and Trauma (NPCDs) emphasizes on prevention and promotion of health and it has been included prominently in National Health Policy in 2017.
The government has decided to implement the demographic, hypertension and population-based investigation program of three types of general cancers under the NHM.
Ayushmann has decided to convert 1.5 lakh sub-centres and public health centers into health and wellness centers so that 12 different types of services can be provided.
Most of these services are of non-transmitted diseases (NCD). This ambitious program cannot be implemented successfully without a strong IT base.
Tata Trust was appreciated to support the implementation of the Dell and NCD programs for developing a technology platform on this occasion.