Updated By: LatestGKGS Desk
MoRTH: FASTag lanes at toll plazas for all highways to be effective 1st Dec 2019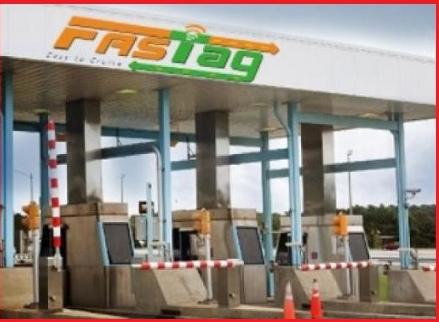 MoRTH: FASTag lanes at toll plazas for all highways to be effective 1st Dec 2019
Union Ministry of Road Transport and Highways (MoRTH) has made all lanes in all toll fee plazas on National Highways across the country as dedicated 'FASTag lanes' effective from 1 December 2019.
the initiative aims to ensure seamless traffic and prevent congestion at toll plazas. It is also a part of Centre's plan to promote digital payments at toll plazas and decongest national highways.
Among all lanes, only one hybrid lane (where FASTag and other modes of payment will be accepted) will be allowed at every toll plaza. This is to facilitate and monitor over-dimensional or oversized vehicles. However, this lane will also be converted into FASTag-only lane in a time-bound manner.
After 1 December 2019, non-FASTag users will be charged double fees if they pass through FASTag-only lanes. However currently under National Highways Fee (Determination of Rates and Collection) Rules, 2008 there is a provision of making a vehicle owner pay twice toll fee amount but MoRTH now seeks to strictly implement imposing higher toll fee if a non-FASTag vehicle enters the FASTag lane.
About FASTag
FASTag is an electronic toll connection device which is installed in a vehicle (mostly attached to windscreen) to help drivers to drive through toll plazas without having to stop.
FASTag uses radio frequency identification (RFID) technology to enable direct toll payments while the vehicle is moving. The toll fare is deducted directly from prepaid of saving bank account linked to FASTag.
Latest Ministry Of Road Transport And Highways (MORTH) Updates