Tourism Ministry For First Time Ever Issued Guidelines For Adventure Tourism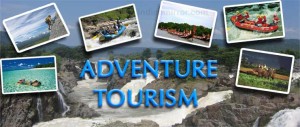 Tourism Ministry For First Time Issued Guidelines For Adventure Tourism
Union Ministry of Tourism for the first-ever time had issued guidelines for Adventure Tourism in India in an effort to make adventure sports safer.
The guidelines for 'Adventure Tourism' were launched by Minister of State for Tourism (Independent Charge) K. J. Alphons on 30th May 2018 at an event in New Delhi.
In the past few years, adventure tourism has grown rapidly in India. It has been playing a vital role in economic growth of the country as well as attracting a large number of travelers from across the globe to India.
The Ministry of Tourism has formulated guidelines on Safety and Quality Norms for Adventure Tourism in India along with Adventure Tour Operators Association of India (ATOAI). These set of guidelines list out basic minimum standards required for adventure tourism activities in India.
The guidelines for Adventure Tourism main aim is to help adventure tour operators understand and execute safety guidelines in a better manner.
The guidelines for Adventure Tourism cover land, air and water based adventure activities which include mountaineering, bungee jumping, trekking, paragliding, kayaking, scuba diving, snorkeling, river rafting and many other sports.