Daily Current Affairs 18th March 2018 GK GS Bulletins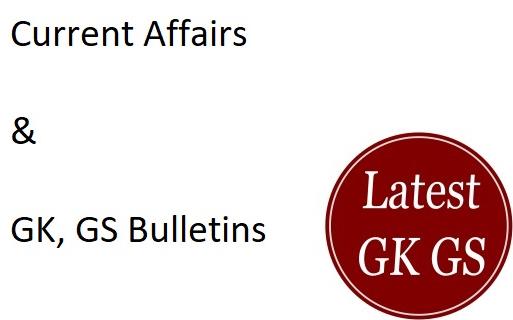 Daily Current Affairs & GK GS Bulletins
1. Prime Minister Narendra Modi inaugurated the 105th session of Indian Science Congress in Imphal, Manipur.
2. India has offered a USD 80 million LoC for agriculture & mechanisation for Madagascar.
3. Bollywood Actor Jackie Shroff's short film Shunyata wins the Best Film award at India Short Film Festival in Los Angeles, USA.
4. Union minister Nitin Gadkari inaugurated the 5th Nadi Mahotsava at Bandrabhan of Hoshangabad District of Madhya Pradesh.
5. Indian Foreign Service (IFS) Officer, Sangeeta Bahadur has been named as the next ambassador of India to the Republic of Belarus.
6. The Ministry of Health and Family Welfare launched LaQshya program aimed at improving quality of maternity care in labour room and maternity Operation Theatre.
7. Former world number two tennis player Tommy Haas officially announced his retirement from tennis.
8. Indian para-athlete Deepa Malik won a gold medal in the F-53/54 category javelin event at the World Para Athletics Grand Prix in Dubai.
9. Sri Lanka Cricket, on the occasion of the 70th independence of the nation, paid a tribute to former BCCI President Jagmohan Dalmiya by releasing a book, titled 'A Tribute to Jagu'.
10. India's Baskaran Adhiban clinched the 33rd Reykjavik Open Chess title.