Daily Current Affairs 17th March 2018 GK GS Bulletins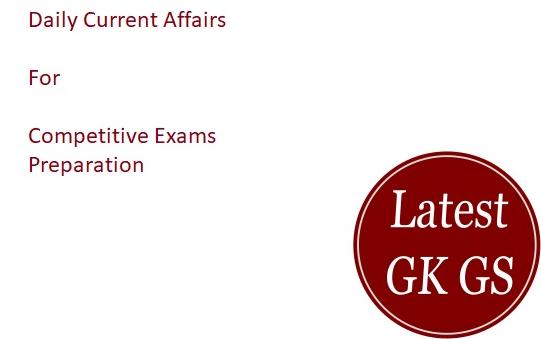 Daily Current Affairs, GK GS Bulletins
1. International Air Transport Association (IATA) has signed a MOU with the Ministry of Civil Aviation and the National Aviation University to enhance human resource availability in India's aviation industry.
2. According to the World Bank, the India's GDP growth will be at 7.3% for the next financial year 2018-19 and accelerate further to 7.5% in 2019-20.
3. Bidya Devi Bhandari, first woman president of Nepal, wins president election for the second time in a row.
3. Germany's Chancellor Angela Merkel has been selected for the country's top position. Angela Merkel is the first woman getting selected for the top position for the 4th consecutive time.
4. The Reserve Bank of India has approved the merger of Bharat Financial Inclusion Limited (BFIL) with the IndusInd Bank.
5. Indian President Ram Nath Kovind inaugurated the World Hindi Secretariat building in Mauritius.
6. Bollywood Actor Narendra Jha died. He was 55. Narendra Jha known for his work in bollywood films like Raees, Haider and Kaabil.
7. Ministry of Health and Family Welfare and WHO have signed an agreement for enhanced cooperation in the health sector.
8. Home Minister Rajnath Singh inaugurated Asia-Pacific Regional Conference of the International Association of Chiefs of Police, IACP in New Delhi.
9. ICICI Bank has launched instant overdraft 'InstaOD' facility for MSME.
10. India's tallest national flag was unfurled in Belagavi (also known as Belgaum) in Karnataka.