Prime Minister's Office (PMO) & Its Administrative Function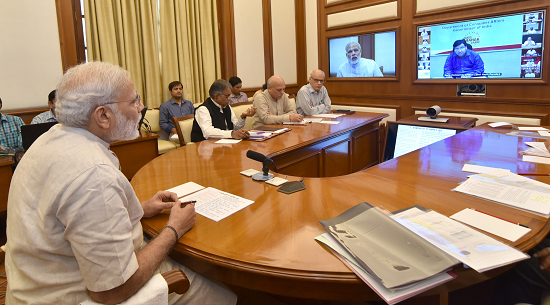 Prime Minister's Office (PMO) & Its Administrative Function And Principal functions of the PMO
In Aug 1947, the PMO came into existence. Earlier it was known as the Prime Minister's Secretariat but in 1977 the name of the PMO was changed. It has been listed as a department in itself under the government of India Allocation of Business rules 1961.
It does not have any attached or subordinate office under it. It serves as a link between PM and his Ministers, President, Governors, Chief ministers, and Foreign representatives.
On the other hand, which is the public side where it is concerned with the party matters, personal correspondences, complaints from the public, etc.
Principal functions of the PMO
To deal with all references which under the rules of business have to come to the PM.
In order to assist the PM in the discharge of his overall responsibilities as the Chief Executive like liaison with the Union Ministries and the State government on matters which the PM may be interested.
To help in a discharge of the responsibilities of the PM as the Chairman of Planning Commission.
To deal with Public relations side of the PMO.
Provide PM assistance in the examination of the cases presented for the order under the prescribed rules.