Updated By: LatestGKGS Desk
GK Question 23rd September 2018 Current Affairs, General Knowledge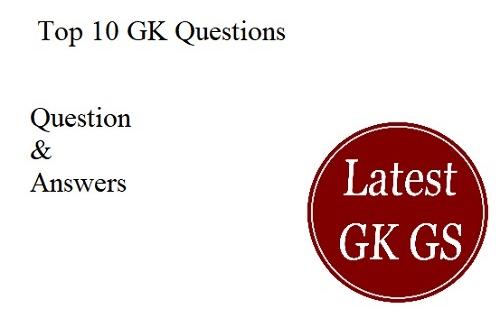 GK Questions of the Day 23rd September 2018 Daily Current Affairs, General Knowledge
1. Which country is going to join the third strategic partner in the China-Pakistan Economic Corridor (CPEC)?
Ans:- Saudi Arabia
2. Which country's government has imposed strict restrictions on Russia's Sino-35 fighter aircraft and a unit of Chinese Army to buy ground-to-air S400 missiles?
Ans:-US Government
3. Which of the following has approved the appointment of the Cabinet Committee on Non-Authorized Independent Director, Air India?
Ans:-D. Purandeshwari
4. The University Grants Commission has ordered all the universities and higher education institutions to organize 'Surgical Strike Day' on September.
Ans:-29 September
5. Which Indian actress has been awarded Smita Patil Memorial Award during the 34th Priyadarshini Academy Global Awards?
Ans:-Kangana Ranaut
6. Which country's President died of tran dai Quang on September 21, 2018, at 61, after a long illness?
Ans:-Vietnam
7. Which place in India has got success in the production of asafetida plant for the first time?
Ans:-Kinnaur (Himachal Pradesh)
8. The Home Ministry signed a Memorandum of Understanding (MoU) with the establishment of a state-of-the-art Integrated Control Room for emergency status?
Ans:-ISRO
9. According to the recently released World Health Organization report, one crore people were suffering from TB in the whole world last year, of which many people are from India?
Ans:- 27%
10. The Ministry of Home Affairs recently announced how many portals will be launched for women's safety?
Ans:- Two