Updated By: LatestGKGS Desk
GK Question 30th Sep 2018 Current Affairs, General Knowledge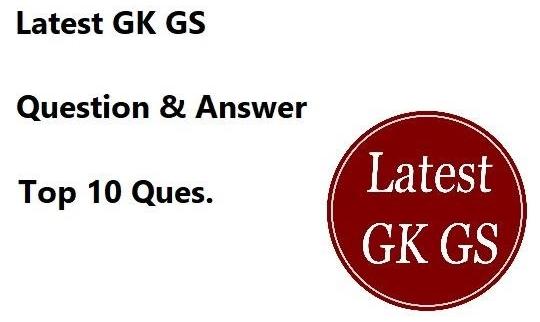 Daily GK Questions 30th September 2018 Current Affairs, General Knowledge
1. Which country will be the host country for the official World Tourism Day celebrations for the UNWTO in 2019?
Ans:- India
2. Which country has constituted a High-Level Advisory Group to review its global trade strategy?
Ans:- India
3. Which lone judge among the five-judge constitution bench gave a dissenting opinion in the SC's 4: 1 majority verdict allowing women's entry in Ayyappa temple?
Ans:- Indu Malhotra
4. The Supreme Court of India has lifted the ban on entry of women of all ages into which temple?
Ans:- Sabarimala Temple
5. Which two cities were awarded the Best Heritage City award in the National Tourism Awards 2016-17?
Ans:- Ahmedabad, Mandu
6. The Election Commission recently announced that the Model Code of Conduct will be applicable to the caretaker government in case of premature dissolution of the state assembly. Which state assembly announced its premature dissolution in September 2018?
Ans:- Telangana
7. PM Modi recently inaugurated the Parakram Parv in Jodhpur to mark the second anniversary of the surgical strikes. When did the Indian Army carried out the surgical strikes in Pakistan Occupied Kashmir?
Ans:- September 29, 2016
8. When the World Rabies Day is celebrated every year?
Ans:- September 28
9. The Union Government constituted the Lokpal Search Committee for recommending names for Lokpal under whom chairmanship?
Ans:- Justice Ranjana Desai
10. What was India's rank in Human Capital Index 2018?
Ans:- 158th
11. The United Nations declared Nelson Mandela Decade of Peace during which period?
Ans:- 2019 to 2028
12. Which state was adjudged the best state/union territory in the 'Comprehensive Development of Tourism' category among rest of India in the National Tourism Awards 2016-17?
Ans:- Andhra Pradesh