Updated By: LatestGKGS Desk
GK Question 26th September 2018 Current Affairs, General Knowledge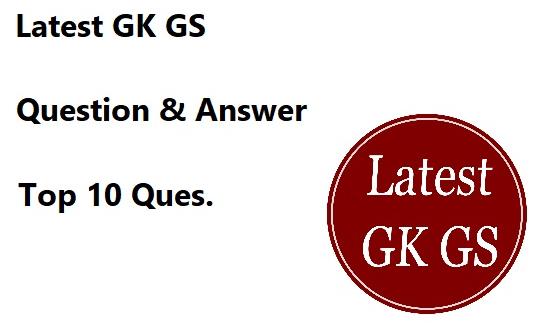 GK Questions of the Day 26th September 2018 Daily Current Affairs, General Knowledge
1. Under which program, the Central Human Resource Development Minister, Prakash Javadekar, announced the transfer of 15 lakh classrooms from Ninth to Post Graduate in Digital Class?
Ans:- Operation digital board
2. Recently, Charles Cao passed away in Hong Kong at 84 years of age. In which field did he receive Nobel Prize?
Ans:- Physics
3. Social networking site Facebook has announced the CEO of Hotstar as the Vice President and MD of Facebook India?
Ans:- Ajit Mohan
4. In which country did a woman give an evening news bulletin for the first time?
Ans:- Saudi Arabia
5. According to the law ministry figures, how many judges are there in every one lakh people in India?
Ans:- 19
6. In which country was the first time the pro-independence political party was banned?
Ans:- Hong Kong
7. How many IT companies have been shortlisted for the implementation of Centralized Information and Management System by the Reserve Bank of India?
Ans:- Five
8. For the first time, scientists have succeeded in developing a part of the human body using the stem cells (PSC) in the laboratory?
Ans:- Grassnali (esophagus)
9. How many millions of dollars have India contributed to the United Nations Solar Project?
Ans:- $ 1 million
10. Which film is India's official entry for the Oscars 2019?
Ans:- Village Rockstars