Updated By: LatestGKGS Desk
GK Question of 27th Sep 2018 Current Affairs, General Knowledge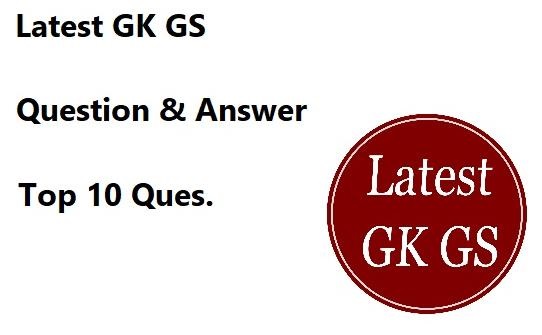 GK Questions of the Day 27th September 2018 Daily Current Affairs, General Knowledge
1. By declaring the decision regarding the recognition of Aadhaar card, which Supreme Court has eliminated the mandatory requirement of Aadhaar card?
Ans:- Link from mobile, Open a bank account and For admission in school.
2. Which major battle tank of the Indian Army has been approved by the Central Government to purchase 1,000 engines?
Ans:- T-72
3. Which Indian actor has been awarded a doctorate degree in taekwondo during a program in Mumbai?
Ans:- Sonu Sood
4. President Ramnath Kovind awarded the cricket captain Virat Kohli and the female weightlifter to the country's top sportsperson, Rajiv Gandhi Khel Ratna on September 25, 2018?
Ans:- Saikhom Mirabai Chanu
5. Which country successfully tested the world's first self-driving tram with LIDAR technology, camera sensors and many radars?
Ans:- Germany
6. The Indian e-commerce company Flipkart has acquired the Technology Startup Upstream Commerce of which country?
Ans:- Israel
7. Sandeep Kaur of India has taken the gold medal of how many kilograms of the weight category in the 13th International Silesian boxing championship held in Poland?
Ans:- 52kg
8. Which machine was recently inaugurated to deal with the problem of pollution in Delhi?
Ans:- Wind
9. President Ramnath Kovind awarded the Arjuna Award for the total number of athletes including Javelin Tharoor Neeraj Chopra and runner Hima Das on September 25, 2018?
Ans:-20
10. Which javelin throwing player was recently conferred the Arjuna Award by President Ramnath Kovind?
Ans:- Neeraj Chopra
11. How many states have been proposed to keep prices of the same oil for controlling the increase in oil prices in the country?
Ans:- 5
12. Which famous commentator died recently as the voice of Indian hockey?
Ans:-Jasdev Singh