Updated By: LatestGKGS Desk
GK Question 1st Oct 2018 Current Affairs, General Knowledge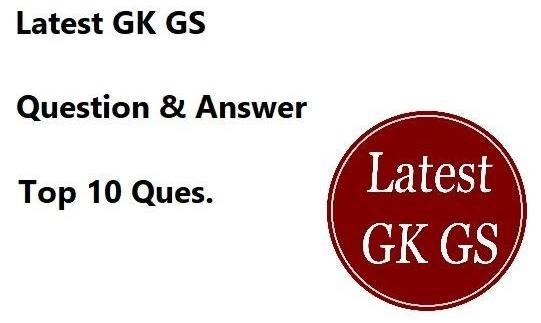 Daily GK Questions 1st October 2018 Current Affairs, General Knowledge
1. Which state first announced the benefits of maternity benefits to women working in tea gardens?
Ans:- Assam
2. In the recently concluded Asian Cricket Cup 2018, which of the following was selected for Player of the Series?
Ans:- Shikhar Dhawan
3. In the World Cup finals held in Turkey, Indian Archery Deepika Kumari won the medal of defeating Liza Nirdu in women's recurve event?
Ans:- bronze medal
4. Who was awarded the 2018 Nobel Prize in Physiology or Medicine?
Ans:- James P Allison and Tasuku Honjo
5. The Mahatma Gandhi's 150th birth year celebrations were launched on October 2, 2018, marking the beginning of the final year of the Swachh Bharat Mission (SBM). When was the mission launched?
Ans:- 2014
6. Which city hosted the 8th Asian Yoga Sports Championship?
Ans:- Thiruvananthapuram
7. When is International Day of Non-Violence celebrated globally?
Ans:- October 2
8. Which high court has issued directions to provide reservation to transgenders in educational institutions?
Ans:- Uttarakhand
9. Which two countries have reached a deal to replace NAFTA?
Ans:- US and Canada
10. Who was elected as the new Chairman of the Press Trust of India?
Ans:- N Ravi
11. The Union Government constituted a Competition Law Review Committee to review the Competition Act under whose chairmanship?
Ans:- Injeti Srinivas
12. When was the 2018 World Habitat Day observed?
Ans:- 1 October