Current Affairs: October 30, 2018 Top Ten GK Questions of the Day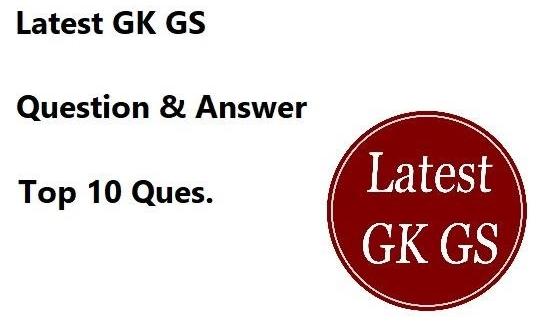 Daily GK Question 30th October 2018 General Knowledge, Current Affairs
1. What is the name of former Chief of ISRO who recently joined Bharatiya Janata Party?
Ans:- Madhavan Nair
2. Who was recently appointed the director of the Enforcement Directorate?
Ans:-Sanjay Mishra
3. In a recent study by Oxford University and the Statistics Foursite Group (SFG), which country has been told to be three times more dangerous than Syria in terms of terrorism?
Ans:- Pakistan
4. Asian Hockey Champions Trophy 2018 India and which country were declared joint winners?
Ans:-Pakistan
5. How many millions of dollars have India contributed to UN peacekeeping missions?
Ans:- 3 million dollars
6. Which country's runner Abraham Kiptupam got the first place in the Half Marathon in Valencia, making New World Record from 58 minutes 18 seconds?
Ans:- Kenya
7. According to the International Air Transport Association (IATA) report, which country will become the world's third largest aviation market by 2024?
Ans:- Pakistan
8. Virat Kohli has become the first Indian cricketer to score centuries in ODIs against the West Indies?
Ans:- Three
9. For which year did the committee of governors have doubled the income of the farmers to give their report to the President?
Ans:- 2022
10. How many years have a prisoner sentenced to death in a Zia Charitable Trust scam case by a Bangladeshi court, the chairperson of opposition BNP BNP and former prime minister Khaleda Zia?
Ans:- 7 year