GK Question of The Day: November 18th , 2018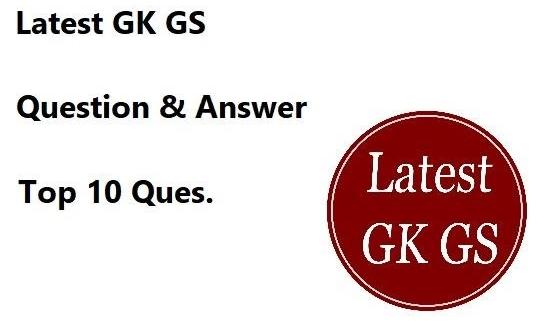 Daily GK, Question November 18th, 2018 General Knowledge, Current Affairs
1. After the resignation by Flipkart CEO, what is the name of the CEO of Mintara who has announced the resignation?
Ans:- Anant Narayanan
2. Where was the other Mega Food Park recently inaugurated?
Ans:- Aurangabad
3. Who has been invited as the Chief Guest of the Republic Day 2019 Festival of India?
Ans:- Cyril Rumphosa
4. Which private bank has recently launched India's first button interactive credit card?
Ans:- IndusInd Bank
5. Which portal was started by Delhi Police to provide technical training to the police personnel?
Ans:- Accomplished
6. Name the Indian female player who has scored more runs than any male cricket player in Twenty20 match?
Ans:- Mithali Raj
7. Who among the following has appointed the Chief Representative of Asia and Pacific Region for the Bank for International Settlements?
Ans:- Siddharth Tiwari
8. With which country did India recently sign MoU for cooperation in the research on cancer?
Ans:- England
9. According to the statistics released by the Global Cancer Observatory recently, what percentage increase in cases of cancer in India has been recorded in the last six years?
Ans:- 15.7%
10. Which Indian player has recently been appointed as a young ambassador by UNICEF?
Ans:- Hima Das