Updated By: LatestGKGS Desk
November 14th , 2018 GK Question of The Day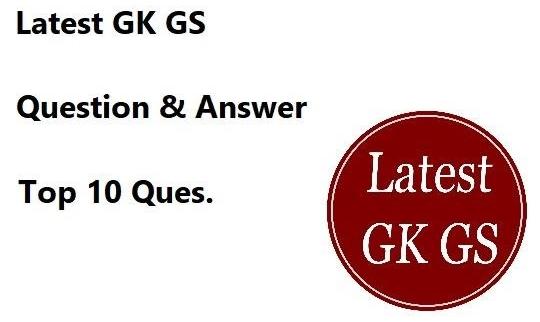 Daily GK, question November 14th, 2018 General Knowledge, Current Affairs
1. Amnesty International recently withdrew the highest honour given to whom?
Ans:- Aung San Suu Kyi
2. According to a report, in which country is 2,382 Indians lodged in the jails of that country due to illegal entry?
Ans:- America
3. What is the name of the Indian climber who has become the first Indian to complete 5 climbing volcano mountains?
Ans:- Truthfulness theory
4. Recently, at what place did Adenoc have signed an MOU with ISPRL for the underground storage of crude oil?
Ans:- Adoration
5. What is the name of Canada's largest grower-maker Sikh farmer who has created history by designating the Canadian Agriculture 'Hall of Fame'?
Ans:- Peter P. Dhillon
6. What is the name of the famous American comic book writer and co-creator of Marvel Comics who died recently at the age of 95?
Ans:- Stan Lee
7. The US has announced a grant of Rs 7.3 crore for the elderly refugees of which country?
Ans:- Afghanistan
8. Which Indian wrestler has recently secured the first position in 65 kg category?
Ans:- Bajrang Poonia
8. Prime Minister Narendra Modi recently inaugurated the first river waterway port in India?
Ans:- Varanasi
10. Where the 33rd ASEAN Summit is being held?
Ans:- Singapore