GK Question of The Day: November 21st , 2018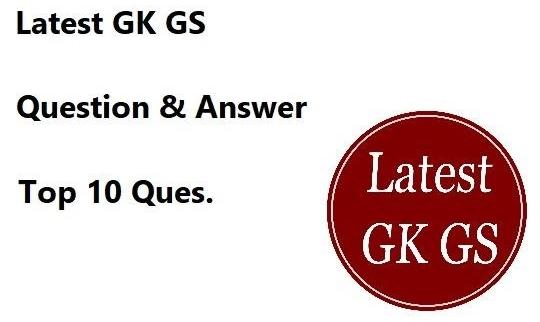 Daily, GK question November 21st, 2018, General Knowledge, Current Affairs.
1. Dr Jitendra Singh released the book 'Radio Kashmir - In Times of Peace and War' by which?
Ans:- Dr Rajesh Bhatt
2. What program has Prime Minister Modi launched to resolve seven identified problems related to "ease in business"?
Ans:- Is of Doing Business Grand Challenge
3. In which month is the Quami Ekta Week celebrated?
Ans:- November
4. India and which country have signed a deal worth Rs 3,570 crore for the construction of two warships for the Indian Navy under the Technology Transfer Model?
And:- Russia
5. How many Indian-American women are honoured in the 'American Market Women Entrepreneur and Leaders Gala' for their achievements in different fields?
Ans:- 8
6. What is the name of joint military exercise initiated in Rajasthan between India and America?
Ans:- Thunderbolt
7. What rank is India ranked in Is of Doing Business Index -2018?
Ans:- 77
8. Who was recently made the president of the Inland Waterways Authority?
Ans:- Jalaj Shrivastav
9. According to the World Health Organization (WHO) report, what percentage of cases of malaria globally recorded in 15 African countries, including India, including Nigeria, Congo, Uganda, Mozambique and Madagascar last year?
Ans:- 80%
10. In which state was the women empowerment resolution campaign started?
Ans:- Uttar Pradesh