GK Question of The Day: November 20th , 2018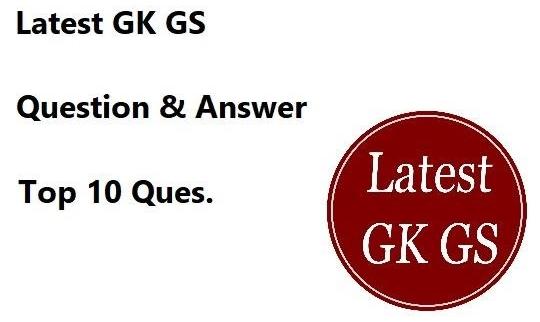 Daily, GK question November 20th, 2018 General Knowledge, Current Affairs.
1. Who has recently been appointed a director of the Enforcement Directorate?
Ans:- Sanjay Kumar Mishra
2. Which of the three members nominated for the National Women's Commission by the Ministry of Women and Child Welfare is not one?
Ans:- Savitri Devi
3. On which day is the National Press Day celebrated in India?
Ans:-November 16
4. Recently, where hundreds of people were injured and 3 people died in the grenade attack on the Nirankari religious site?
Ans:- Amritsar
5. Which state has recently been granted Maratha reservation?
Ans:- Maharashtra
6. How many fast-track courts have been sanctioned in the country under the fund, funded by the Central Government?
Ans:- 1023
7. The central government recently signed a $ 300 million loan agreement with the international bank for IIFCL?
Ans:- Asian development bank
8. Prime Minister recently inaugurated the metro line for which Haryana area?
Ans:- Ballabhgarh
9. Recently, the picture was taken by the satellite of which country has shown that the Statue of Unity also looks clean from space?
Ans:- America
10. Which player recently launched his autobiography '281 and Beyond'?
Ans:- VVS Laxman