Updated By: LatestGKGS Desk
GK Question of The Day: November 23rd, 2018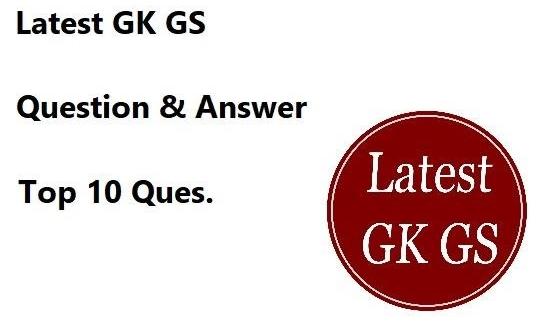 Daily, GK question November 23rd, 2018, General Knowledge, Current Affairs.
1. What initiative did the Ministry of Human Resource Development initiate in order to systematically promote innovation in higher education institutions?
Ans:- Innovation Council
2. Which player has made a record of making 11,000 runs in Ranji Cricket recently?
Ans:- Wasim Jafar
3. Which country has won the 59th Subrata Cup International Football Tournament (Junior)?
Ans:- Bangladesh
4. Between the two separate political alliances, the state Governor Satyapal Malik dissolved the Assembly on November 21, 2018, during which a claim was made to form a government?
Ans:- Jammu and Kashmir
5. Which state's infrastructure and technology for education recently launched online open learning platform called 'Cool'?
Ans:- Kerala
6. What is the name of the constellation discovered by scientists 8,000 light years away from the Earth, in which stars are rotating unexpectedly slow during supernova?
Ans;- Apepe
7. In which state was the 7th International Tourism Mart organized?
Ans:- Tripura
8. In which the state of India, recently, when a US citizen was allowed to go to a restricted tribal area, the tribe of his tribe killed him?
Ans:- Andaman-Nicobar
9. How many years did the International Space Station have completed in space on November 20, 2018?
Ans:- 20 years
10. Do the researchers of the IIT Institute develop a smartphone-based system to detect adulteration in milk?
Ans:- IIT Hyderabad