Sunita Williams Profile, Early Life, Education, Career, Awards, Achievements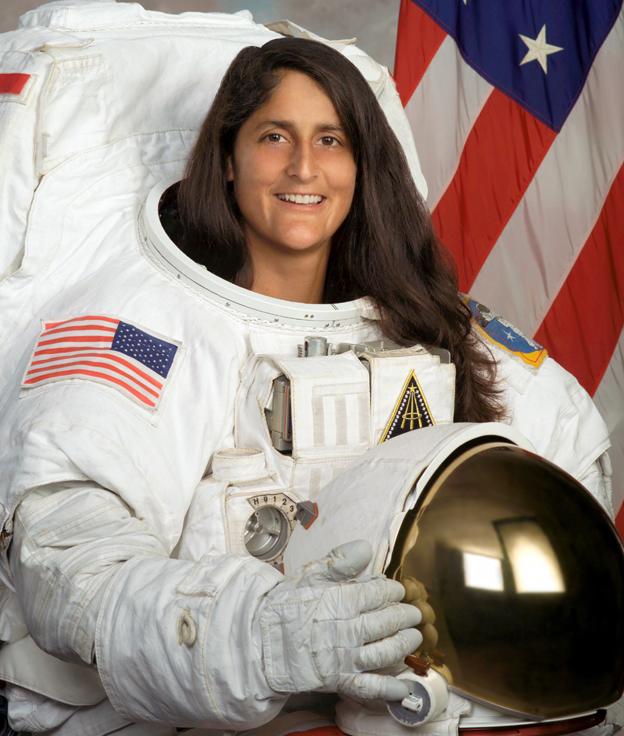 Indian Origin US Astronaut Sunita Williams Profile, Early Life, Education, Awards, Achievements
Sunita Pandya Lyn Williams is an American astronaut and The United State Navy officer of Indo-Slovenian descent. Sunita Williams was born September 19, 1965, in Euclid Ohio, to Indian American Neuroanatomist Deepak Pandya Ursuline Bonnie (Zalokar) Pandya, who reside in Falmouth Massachusetts.
She is the youngest of three children. Her brother Jay Thomas is four years older and her sister Dina Anna three years older. Williams' father's family is from Jhulasan, Mehsana district in Gujrat, India, while her maternal great-grandmother Mary Bohinc (originally Marija Bohinjec), born in Lese, Slovenia, immigrated to America as an eleven-year-old with her mother, 1891 Solvene Emigrant Ursula (Strajhar) Bohinac.
She formerly held the records for a total spacewalk by a woman (seven) and most spacewalk time for a woman (50 hours, 40 minutes).In 1983 Williams entered the U.S. Naval Academy at Annapolis, Maryland. She was made an ensign in 1987 and reported for aviator training at the Naval Aviation Training Command. In July 1989 she began combat helicopter training.
In 1993 she became a naval test pilot and flying more than 30 different aircraft and logging more than 2,770 flight hours. In 2015 Williams was selected as one of four astronauts to make the first test flights in NASA Commercial Crew program, in which two new private crewed spacecraft, Space X's Dragon and Boeing's CST-100, would take astronauts and supplies to the ISS. Flights were scheduled to begin in 2018.
Indian-American astronaut Sunita Williams, who holds the feat of completing the longest space flight for a woman, received the Padma Bhushan -- India's second highest civilian award -- in Houston for her outstanding achievements.