Updated By: LatestGKGS Desk
India: Triple Talaq History, Supreme Court Historical Judgement Details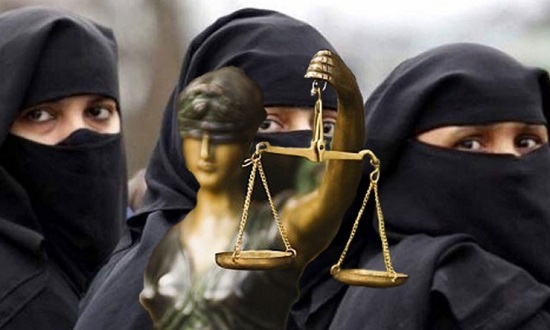 Triple Talaq History, Supreme Court Decision Details
There is a divorce in Muslim societies, in which a Muslim person can divorce his wife by saying 'talaq' three times. It can be verbal or written, or in recent times, divorce is also being made from electronic media such as telephone, SMS, email or social media.
This means of divorce is legal according to Muslim personal law, yet many Muslim women protest against it.
Under the three divorces, a Muslim can divorce his wife by speaking or writing, and the wife does not even have to be there, even the man does not have to take any reason for divorce.
Before India, there are 22 countries in the world, where three divorces are completely banned. The world's first country is Egypt, where three divorces were first banned.
Supreme Court decisions on Triple Talak:-
On August 22, 2017, the Supreme Court had termed three divorces as unlawful and unconstitutional at one time.
The Bench of five judges of the Supreme Court told the three divorces against the fundamental principle of the Koran in the verdict of 3: 2 vote.
The Supreme Court had said that the divorce of three Divorce divorces among Muslims is illegal, illegal and unconstitutional.
The five judges who were hearing these petitions were from five separate religions, Chief Justice JS Kher (Sikh), Judge Kurian Joseph (Christian), Judge Rohinton Nariman (Parsi), Judge Uday Lalit (Hindu) and Judge Abdul Nazir Muslim).