Updated By: LatestGKGS Desk
World White Cane Day: 15 October, Theme, History, Details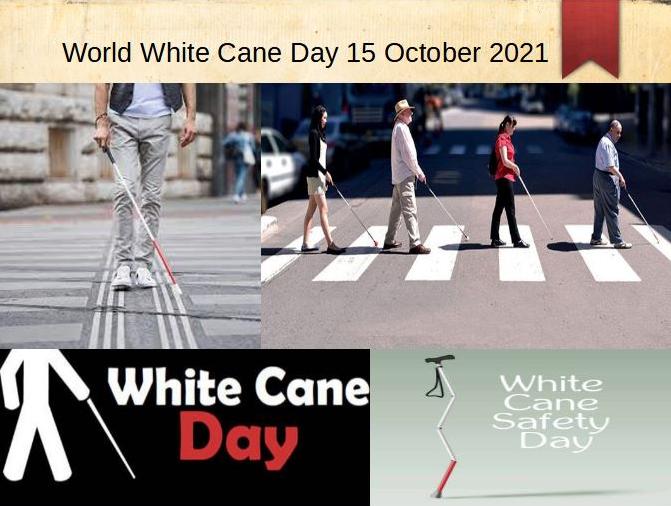 World White Cane Day 15 October 2021: History, Details
The National Federation of the Blind commemorates World White Cane Day on October 15th. For blind individuals, a white cane is a crucial instrument that allows them to live a full and independent life. They can move freely and safely from one area to another with the aid of a white cane.
Visual impairment affects around 2.2 billion individuals worldwide, which, while tiny in comparison to the world's overall population, does not make it any less of a problem to solve. Living without the capacity to see what is going on around us is difficult enough, but when you add in the social and physical restrictions, it becomes a monumental endeavor.
History Of The Day
H.R. 753, a joint resolution of the United States Congress, was signed into law as Pub.L. 88–628 and is codified at 36 U.S.C. 142 on October 6, 1964. This resolution gave the President of the United States the authority to proclaim October 15 as "White Cane Safety Day" every year.
Within hours of the joint resolution's passing, President Lyndon B. Johnson signed the first White Cane Safety Day proclamation.
President Barack Obama renamed White Cane Safety Day to Blind Americans Equality Day in 2011.