Updated By: LatestGKGS Desk
United Nations General Assembly: 76th Session, Theme, Details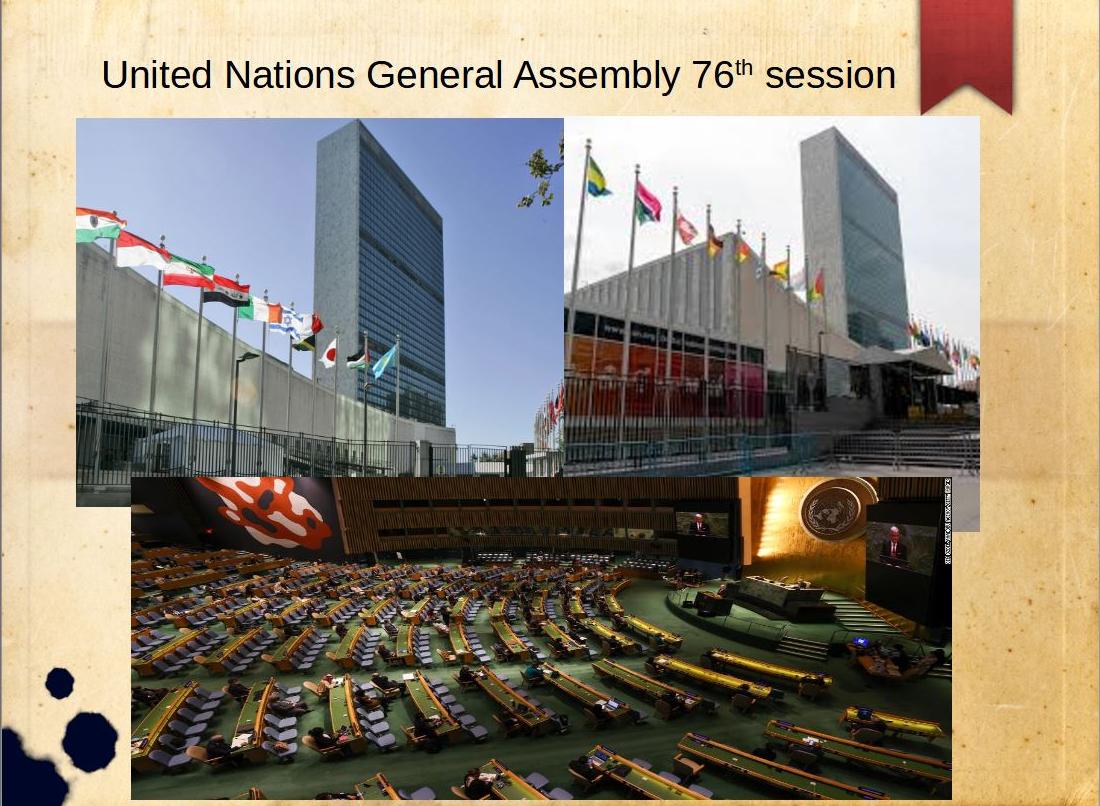 United Nations General Assembly (UNGA) 76th session from 21 September 2021 to 27 September 2021, Theme, Highlights, Details
On September 14, 2021, the United Nations General Assembly (UNGA) held its 76th session. This General Assembly meets once a year in a routine session that begins on the 3rd Tuesday of September and ends in September of the following year. Unless the General Assembly changes the location by a majority of resolution, sessions are held at the United Nations Headquarters in New York.
The theme for 76th session of United Nation General Assembly is "Building resilience through hope - to recover from COVID-19, rebuild sustainably, respond to the needs of the planet, respect people's rights, and revitalize the United Nations" This Session is taking place from 21st September to 27th September.
Following are the key Highlights of the UNGA 76th sessions:
The conference, which will be hosted by the US president, would allow Biden to highlight a key goal of his foreign policy.

Putting a greater emphasis on the Pacific in response to what the US sees as China's aggressive economic practices and worrisome military activities in the region.

The four Leaders are expected to address climate change, COVID-19 response, and cybersecurity.

The UN General Assembly is one of the six main organs of the United Nations (UN), performing as the main discussion, political and representative body of the United Nations. Chapter IV of the Charter of the United Nations defines its powers, composition, functions and procedures.

The UN General Assembly is the organization's main policymaking body. This policy brief provides a high-level overview of some of the key themes that will be addressed throughout the General Debate and several High-Level Events during UNGA 76.
Latest United Nations General Assembly (UNGA) Updates