India's First President Rajendra Prasad 134th Birth Anniversary Celebrations, Facts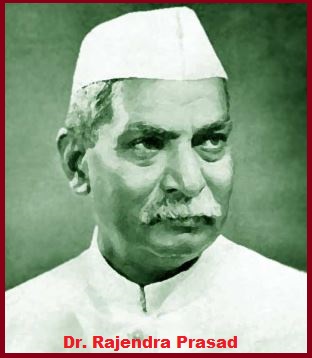 India's First President Dr. Rajendra Prasad 134th Birth Anniversary: Details, Profile, Career, Highlights
Today, India celebrates the 134th birth anniversary of its first President, Dr. Rajendra Prasad on 3rd December 2018.
Prime Minister Narendra Modi Vice President M Venkaiah Naidu also paid tribute to this legend.
Rajendra Prasad Birthday was born on 3rd December 1884 in the village of Ziradei in Siwan district of Bihar. His father's name was Mahadev Sahai and his mother's name was Kamleshwari Devi. He died after suffering from a brief illness for around six months, on 28th February 1963.
Rajendra Prasad also popularly called as 'Rajendra Babu' or 'Deshar Ratna'. He did his schooling from Chhapra Zilla School, Chhapra and graduation from Presidency College, Calcutta.
Rajendra Prasad was a lawyer by profession, remains one of the prominent leaders of the Congress in the struggle for independence.
Dr. Rajendra Prasad was selected as the Food and Agriculture Minister in the interim Government headed by Jawaharlal Nehru in 1946. He elected President of the Constituent Assembly on 11 December 1946, He presided over the Constituent Assembly from 1946 till 1949 and helped frame the Constitution of India.
On January 26, 1950, the Republic of India came into existence and Dr. Rajendra Prasad was elected to be the first ever President of the country. Unfortunately, on the night of 25 January 1950, a day before the Republic Day of India, his sister Bhagwati Devi passed away. He set about the cremation but only after his return from the parade ground.