Updated By: LatestGKGS Desk
SpaceX makes historic launch of 64 satellites aboard reusable Falcon 9 rocket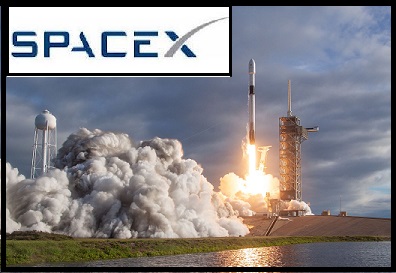 SpaceX makes the historic launch of 64 satellites aboard reusable Falcon 9 rocket: Details, Aim, Highlights
Elon Musk's SpaceX makes a historic launch of 64 small satellites aboard Falcon 9 rocket into low orbit around the Earth, setting a new US record. The launch took place from California's Vandenberg Air Force on 3rd December 2018.
SpaceX has re-flown used first stages many times, but this launch marked the first time a booster had ever propelled payloads to orbit on three separate occasions. It carried satellites from 34 different companies, government agencies, and universities.
The Falcon 9 rocket carried 15 micro-satellites and 49 CubeSats belonging to 34 different clients including public, private and university sources from 17 different countries across the world including South Korea, France, and Kazakhstan.

The microsatellites weigh a few dozen kilograms, the CubeSats are even smaller. The satellites will be placed into orbit over the next several hours.

Among the launched satellites, not all have scientific missions, as one is a sculpture called "Orbital Reflector" by artist Trevor Paglen, sent by the Nevada Museum of Art.
This remarkable mission marked the most satellites ever deployed in a single launch, and also the first time a reusable rocket has been launched and landed three times. I
Latest Space X Updates