Updated By: LatestGKGS Desk
Supreme Court Approves India's First Witness Protection Scheme 2018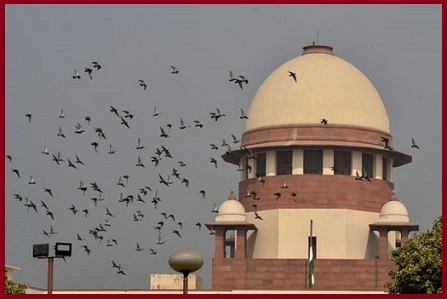 Supreme Court Approves India's First Witness Protection Scheme 2018: Details, Features, Aim, Highlights
Supreme Court on 5th December 2018, has approved India's first-ever Witness Protection Scheme 2018 noting that one of the main reasons for witnesses to turn hostile is that they are not provided appropriate protection by the State.
Supreme Court bench of Justices A K Sikri and S Abdul Nazeer asked the Centre, states and Union Territories to "enforce" the scheme "in letter and spirit".
The apex court stated, "it shall be the 'law' under Article 141/142 of the Constitution, until the enactment of suitable Parliamentary and/or State Legislations on the subject".
The SC bench also directed the states and union territories to set up the vulnerable witness deposition complexes within a period of one year by the end of 2019.
The Witness Protection Scheme 2018 was initiated by the Home Ministry on the inputs received from 18 States and Union Territories, five state legal services authorities and open sources including civil society, three high courts as well as from police personnel. It was finalized in consultation with National Legal Services Authority (NALSA).
The Witness Protection Scheme 2018 focuses to ensure that the investigation, prosecution, and trial of criminal offenses does not turn out to be biased as witnesses are intimidated or frightened to give evidence without protection from violent or other criminal recrimination.
Latest Supreme Court Updates