Updated By: LatestGKGS Desk
Lok Sabha Elections 2019: Model Code of Conduct Started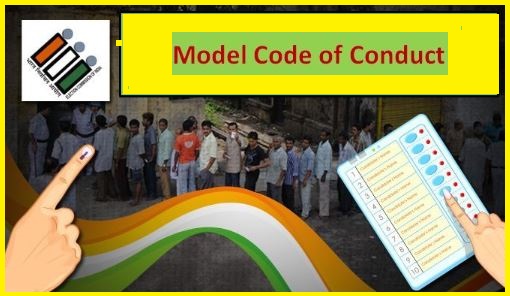 Lok Sabha Elections 2019: Model Code of Conduct Started: Details, Features, Significance, Highlights
After the announcement of Lok Sabha Elections 2019, the Model Code of Conduct (MCC) has come into effect.
About Model Code of Conduct
Model Code of Conduct states to a set of guidelines issued by the Election Commission of India to regulate political parties and candidates prior to elections.
A version of Model code of conduct was first introduced in the assembly elections in Kerala in 1960. These guidelines were largely followed by the political parties during the 1962 Lok Sabha elections.
Further in 1979, the Election Commission of India added a section to regulate the 'party in power' and prevent it from gaining an unfair advantage at the time of elections.
Model Code of Conduct (MCC) comes into effect from the date the election schedule is announced and will be in force until the date that results are out.
Model Code of Conduct contains eight provisions dealing with general conduct, meetings, processions, polling day, polling booths, observers, the party in power, and election manifestos.
As soon as the MCC starts in, the Central and State governments are bound to ensure that they don't use their official position and status for campaigning.
Those in power cannot combine their official visits with those related to campaigning for the purpose of elections.
The biggest drawback of the MCC is lack of statutory backing. This imposes limitations on Election Commission to proceed against those violating the norms of MCC. Hence Election Commission is bound to use moral sanction or censure for its enforcement.