Updated By: LatestGKGS Desk
Pakistani Cricketer Sahid Afridi 'Game Changer' Book Released With Many Controversies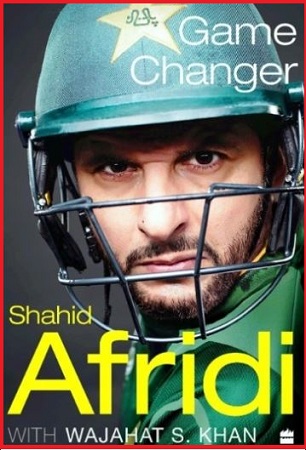 Pakistani Cricketer Sahid Afridi 'Game Changer' Book Released With Many Controversies: Details, Highlights
Former Pakistani cricketer & captain Shahid Afridi has released his autobiographical book "Game Changer", recently in May 2019.
The autobiographical book "Game Changer", was written by well-known Pakistani TV anchor and broadcaster, Wajahat S Khan, who tracks the career of Afridi and narrates all the scandals and controversies in the all-rounder's career.
Controversies
1. Spot-Fixing
In the Shahid Afridi autobiographical book "Game Changer", the spot-fixing case came in light of the Pakistan team's tour of England in August 2010 when the Pak captain Salman Butt, Mohammad Asif, and Mohammad Aamir were banned by the ICC.
Shahid Afridi in his book claimed that before the spot-fixing matter was exposed, he had given evidence to the team management & coach Waqar Younis, but they refused to take action despite giving evidence.

2. Controversy with Indian Player Gautam Gambhir
In his autobiography, Shahid Afridi slammed Gautam Gambhir, saying the former Indian opener lacked personality and has an attitude problem. Also, Gambhir doesn't carry any records but just a lot of attitude.
In 2007, both the players were booked for breaching the ICC Code of Conduct following a clash during an ODI match between India vs Pakistan in Kanpur.
3. Shahid Afridi Age
Shahid Afridi confesses in his autobiography that when he made debut in International Cricket (1996) he was 21 years old but not 16 years. With this, he was not the youngest person to hit a century in ODIs.
4. About Kashmir
Shahid Afridi also said that Kashmir belongs to the people of the valley and not India or Pakistan beside urging the two nations to resolve the issue through a Kashmiri-owned, Kashmiri-led peace process.
Afri further added Pakistan Prime Minister Imran Khan must do more for Kashmir and its people.