SpaceX launches Cargo Mission for NASA to International Space Station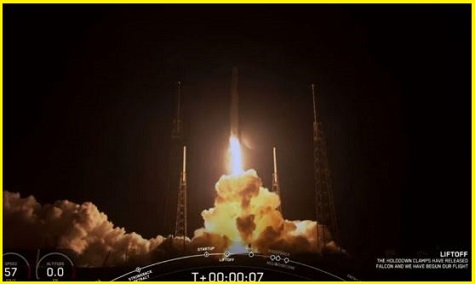 SpaceX launches Cargo Mission for NASA to International Space Station: Details, Significance, History
SpaceX successfully launched a Dragon spacecraft on a cargo mission for NASA to International Space Station (ISS). This is SpaceX's fifth launch of the year.
This is SpaceX's fifth launch of the year. The launch was rescheduled earlier due to some electrical problem on ISS. It was launched on a 'Falcon 9' rocket, from Cape Canaveral in Florida. It is being used for the first time.
Rocket on boards an un-crewed Cargo Dragon spacecraft.
About Dragon Spacecraft
Dragon Spacecraft is scheduled to reach ISS on 6th May . It carries 2,500 kilograms of research, supplies and hardware for astronauts living and working on ISS as part of the CRS-17 mission (17th resupply mission).
Dragon Spacecraft will remain at ISS for about four weeks before coming back to Earth with more than 1,900 kg of research and return cargo.
Dragon Spacecraft has flown before on other Missions namely, CRS-12 mission in August 2017
International Space Station (ISS)
It is basically an orbiting laboratory where its crew members conduct experiments in fields of biology, human biology, physics, astronomy, meteorology, etc.
It is a space station, or a habitable artificial satellite, in low Earth orbit (LEO).
Launched into orbit for first time in 1998, it is now largest human-made body in LEO.
Primary partners on project are USA's NASA, Russia's Roscosmos State Corporation for Space Activities (Roscosmos), EU's European Space Agency (ESA), Canadian Space Agency and the Japan Aerospace Exploration Agency (JAXA).