Updated By: LatestGKGS Desk
ISRO's Chandrayaan-1 Vs Chandrayaan-2 Mission Details, Features, Aim, Significance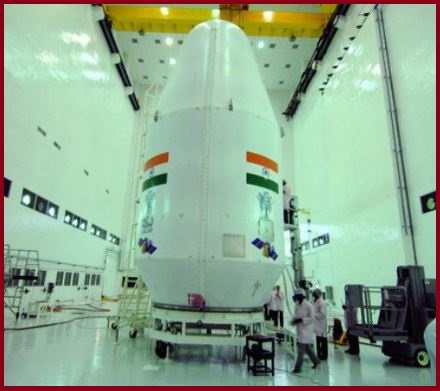 ISRO's Chandrayaan-1 Vs Chandrayaan-2 Mission Details, Features, Aim, Significance
Chandrayaan-1
India's first ever lunar probe Chandrayaan-1 was launched by the Indian Space Research Organization (ISRO) in October 2008 using a PSLV-XL rocket. It was operated till August 2009.
The Chandrayaan-1 was launched from Satish Dhawan Space Centre. The unmanned spacecraft weighed about 1380 kgs with 11 payloads made in India, UK, USA, Germany, Bulgaria, and Sweden.
The Chandrayaan-1 mission main aim was to study the lunar surface by orbiting the Moon at a height of 100kms from its surface.
The Chandrayaan-1 had confirmed the magma ocean hypothesis, which stated that the moon was once completely molten.
In its ten-month orbit around the moon, Chandrayaan-1 had detected titanium and had confirmed the presence of calcium. Chandrayaan-1 had gathered the most accurate measurements yet of magnesium, aluminum, and iron on the lunar surface.
Chandrayaan-2
Chandrayaan-2 is India's second lunar exploration mission. It is developed by the ISRO, the mission is planned to be launched to the Moon by a GSLV Mk III) by July 2019.
Chandrayaan-2 mission is a totally indigenous venture comprising of an orbiter, a lander, and a rover. There would be a controlled descent and the lander would soft-land on the lunar surface at a specified site and deploy a rover.
The rover would then move around the landing site on the lunar surface in a semi-autonomous mode as decided by the ground commands.
The rover will observe the lunar surface and send back the data. This data will be useful for analysis of the lunar soil.
The payloads will collect scientific information on lunar topography, mineralogy, elemental abundance, lunar exosphere and signatures of hydroxyl and water-ice.
The 3,290-kg Chandrayaan-2 will orbit the Moon and perform the objectives of remote sensing the moon.