Updated By: LatestGKGS Desk
India's DRDO Successfully Test Flights 'ABHYAS' Drone: Details, Features, Capability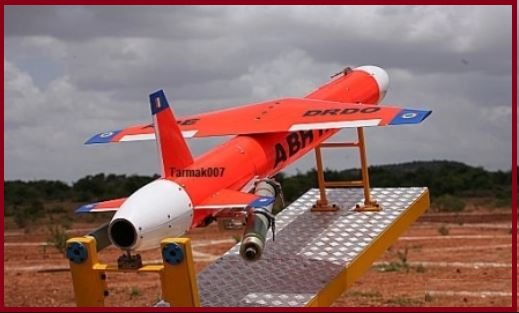 India's DRDO Successfully Test Flights 'ABHYAS' Drone: Details, Features, Capability, Highlights
India's Defence Research and Development Organisation (DRDO) on 14th May 2019, successfully conducted the test flight of 'Abhyas', a high-speed expendable aerial target (HEAT), which offers a realistic threat scenario for the practice of weapon systems.
The test flight of 'Abhyas' was conducted at the Interim Test Range, Chandipur, in Odisha.
The test flight of 'Abhyas' was tracked by various radars and electro-optic systems and proved its performance in fully autonomous waypoint navigation mode.
'Abhyas' is designed on an in-line small gas turbine engine and it uses indigenously developed micro-electro-mechanical systems-based system for navigation and guidance. The system demonstrated the capability of 'Abhyas' to meet the mission requirement for a cost-effective High-Speed Expendable Aerial Target (HEAT).
'Abhyas' is designed for autonomous flying with the help of an autopilot.
Earlier, DRDO had developed Rustam-2, an unmanned aircraft capable of long-term flying at a moderate height on the pattern of US Predator Drone, which was successfully tested on 6th April 219 in Chalakrera in Chitradurga district of Karnataka.
DRDO
Headquarters: New Delhi
Formation: 1958
Motto: Strength's Origin is in Science
Chairman: Dr. G. Satheesh Reddy