Updated By: LatestGKGS Desk
Singapore tops in Global education ranking for Maths and science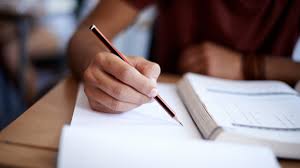 Singapore tops in Global Education index for maths and science
Program International Student Assessment (PISA), a benchmark of education system is conducted every three years by Organization for Economic Cooperation and Development (OECD), a grouping of world's richest economies.
Singapore teens demonstrated their knowledge and skills equivalent to almost two additional years of schooling and prove themselves to be the best when it comes to science, math and reading.
Singapore replaces Shanghai as previous top-ranked education system
Singapore, named as top rated country for maths and science is in the first place in all the PISA tests, ahead of school systems across Asia, Europe, Australasia and North and South America.
Singapore has replaced Shanghai as the previous top-ranked education system with Shanghai no longer appearing as a separate entity in these school rankings.
Latest Singapore Updates