Updated By: LatestGKGS Desk
Eiffel Tower Stairs Selling 170000 Euros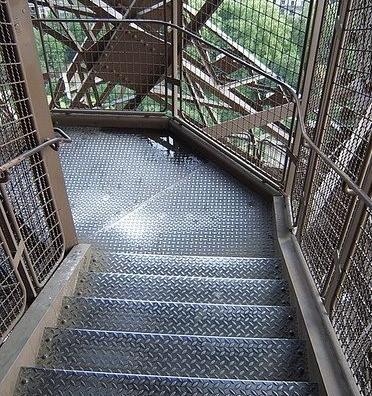 A portion of the Eiffel Tower's stairs was sold on Tuesday, after a huge auction in Paris for about 14 million rupees (1,70,000 euros). It is 3 times higher than the estimated price put before its sale. Auctioneers on Tuesday said that the capital Paris identified as the second and third floor of this monument purchased more than 2 dozen iron stairs to a Middle East collector bought 1,69,000 Euros.
Prior to the auction, the auction house art curriculum was estimated to be between 40 thousand and 60 thousand euros for these stairs. Around 4.3 meters (13 feet) high, these stairs are part of the Canadian collection, which has been connected since the formation of the Eiffel Tower in 1889.
Great engineer Gustav Eiffel created the Eiffel Tower for the Paris Universal Exhibition. According to the 2015 survey, the Eiffel Tower is the largest number of people in the world, about 6.91 million people visit the Eiffel tower every year.
This tower is 324 meters (1063 feet) long, whose height is the same as the 81-story building, the Eiffel tower is the tallest building in Paris.
Latest Paris Updates