Updated By: LatestGKGS Desk
India, Indonesia launch their maiden naval exercise at Suraj Shakya Island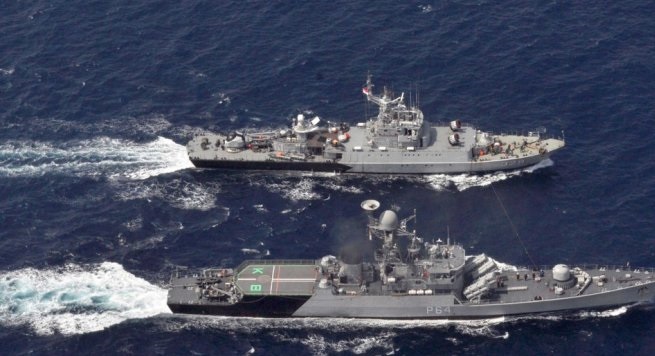 The first elegant Naval exercise between India and Indonesia was initiated on 'Suraj Shakya' island of Indonesia.
Naval exercises started between India and Indonesia. This naval exercise has begun from November 12, 2018, which will run till 18 November.
It is believed that this joint exercise will start a new round of naval cooperation between India and Indonesia.
The purpose of this joint practice is to expand mutual relationships, deepen marine cooperation and adopt the best practices of each other.
The main points of sea power combined practice

Harbor phase of practice will run from 12 to 15 November. Meanwhile, naval personnel from each other will visit each other's warships and will have mutual talks.

After this, the C-Phage will run from November 15 to 18.

During this time, the practice of submarine killer exercises, helicopter operations, superficial warfare and action against sea peddling etc. will be practised.

In order to participate in this exercise, Indian Navy warship INS Rana has reached the coast of Indonesia.
The battleship is currently on a tour of the seashore in Southeast Asia.
INS Rana is a warship of the Eastern Naval base at Vishakhapatnam.
Significantly, last year Prime Minister Modi's visit to Indonesia was given the status of a strategic partnership between the two countries as the overall strategic partnership.
The tour of the Indian battleship for Indonesia is to promote the maritime system in the territory of Indonesia.