K Vijay Kumar is First Deputy Governor of Jammu and Kashmir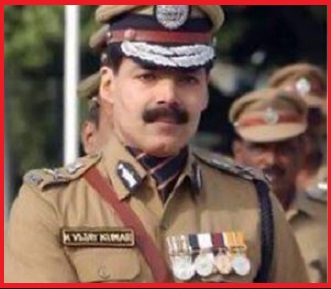 K Vijay Kumar is First Deputy Governor of Jammu and Kashmir: Details, Career, Highlights
After acquiring the Union Territory status, IPS officer K Vijay Kumar becomes the First Deputy Governor of Jammu and Kashmir.
Krishnan Vijay Kumar (67-years-old) is a 1975 batch IPS of Tamil Nadu cadre and is currently serving as an advisor to Jammu and Kashmir Governor Satyapal Malik.
K Vijay Kumar has also served as the IG of BSF in the Kashmir Valley.
K Vijay Kumar is considered to be an expert in conducting anti-terror operations in the forest.
K Vijay Kumar was made the Director-General (DG) of CRPF after 75 CRPF personnel were martyred in a Naxalite attack in Dantewada, Chhattisgarh in 2010. After this, there was a huge reduction in Naxalite activities in the area.
Famous Chandan smuggler Veerappan was killed under K Vijay Kumar's leadership during Operation Cocoon of 2004.
K Vijay Kumar wrote a book named 'Veerappan: Chasing the Brigand' which gives an account of the rise and fall of Veerappan.
K Vijay Kumar retired in the year 2012.