Updated By: LatestGKGS Desk
Pakistan Shawala Teja Singh Temple Opened After 72 Years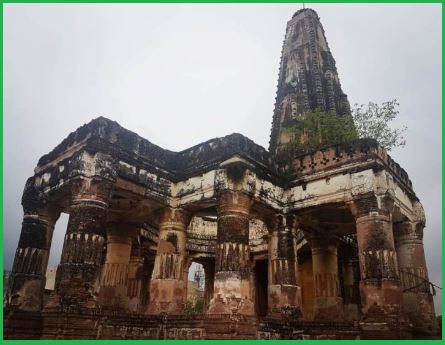 Pakistan Shawala Teja Singh Temple Opened After 72 Years: Significance, History
Shawala Teja Singh Temple (1,000-year-old) situated in Sialkot city of Pakistan, is now opened after getting sealed for last 72 years.
Shawala Teja Singh Temple has been re-opened for devotees for the 1st time since partition (1947). The initiative to open this temple was issued by Paksitan Prime Minister Imran Khan.
History
Shawala Teja Singh temple is an ancient Hindu temple which was built by Sardar Teja Singh. It is dedicated to Hindu deity Shiva, in Sialkot in Punjab province of Pakistan. Pilgrims climb a steep staircase to reach the temple.
Shawala Teja Singh temple was shut down during Partition. In1992 a mob protesting against the demolition of Babri Masjid in India had reportedly damaged temple, following which Hindu pilgrims had stopped visiting it.
Significance of Re-opening
Restoring and re-opening of Shawala Teja Singh temple is a major decision in favor of Hindu pilgrims who form the biggest minority community in Pakistan.
As per official estimates, nearly 75 lakh Hindus live in Pakistan. Majority of them are settled in Sindh province where they share culture, traditions and language with Muslims.
Hindu pilgrim from India will also be able to visit the temple.