Updated By: LatestGKGS Desk
Pakistan occupied Kashmir (PoK) History, Invasion Story, Line of Control (LOC)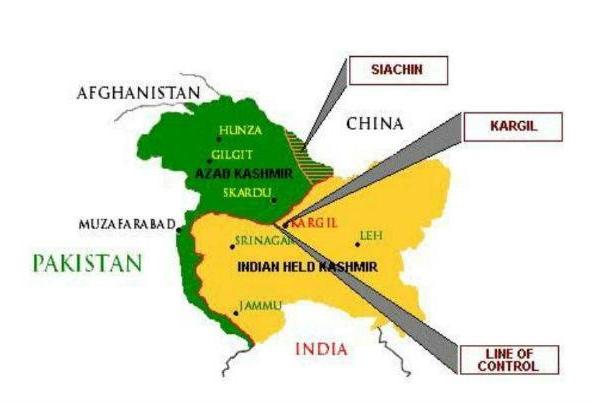 Pakistan occupied Kashmir (PoK) History, Invasion Story, Status, Role of Pakistan, Line of Control (LOC)
Pakistan occupied Kashmir is part of former princely state Jammu and Kashmir under the rule of Maharaja Hari Singh during the pre-independence time.
At the time of independence, the princely states are given choice of either joining the Indian union\Pakistan or to be an independent nation.
Maharaja of Kashmir was not sure about to join India or Pakistan, as India and Pakistan were partitioned on religious bases and Kashmir was a Muslim population living under the rule of a Hindu ruler.
In the winters of 1947, Pashtun tribes from Pakistan tried to invade Kashmir, Forcing the Maharaja of Kashmir to sign accession to India. Pakistan didn't agree on this accession and decided to fight.
Till the time Maharaja of Kashmir signed the accession, the invading army was already successful in invading a big chunk of the state.
Once the accession was signed, the Indian army started fighting, taking back some parts of invaded Kashmir. However, Before India can take over all invaded parts, The Indian Leaders agreed upon a ceasefire.
Due to this ceasefire both the nations had to stop their fight and an unofficial control line(LOC) was created between both the countries. The area that remained with Pakistan at that point of time is known is Pakistan occupied Kashmir.