Updated By: LatestGKGS Desk
Jammu And Kashmir Special Constitutional Provision History, Features, Flag, Security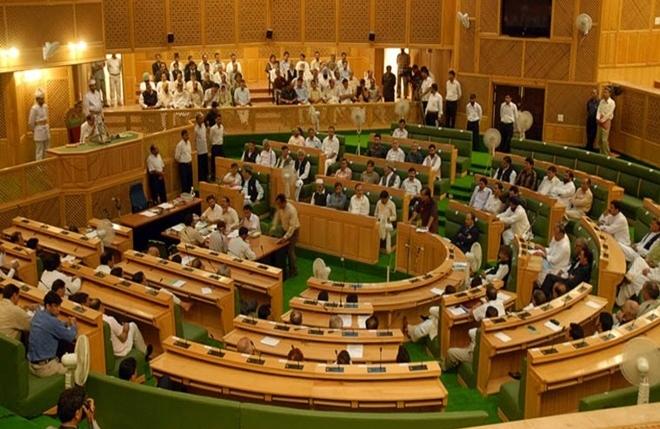 Special Constitutional Provision Details for Jammu & Kashmir History, Features, Law, Security, Border Issues, Legislation Assembly, Flag
The special Constitutional posi­tion which Jammu & Kashmir enjoyed under the original Constitution has been maintained so that all the provisions of the Constitution of India relating to the States in the First Schedule are not applicable to Jammu & Kashmir. This is the only State which has its own Constitution.
Indian laws do not apply to J&K only on the matters of defence finance and communication.
Jammu & Kashmir has its own constitution and flag. Insulting Indian flag or Indian national symbols in Kashmir is not a crime.
India has Indian penal code IPC while Jammu & Kashmir has Ranbir Penal code RPC.
Under article 35A non-resident of Jammu & Kashmir cannot buy land, seek govt jobs, admissions in state colleges get any finical aid.
A Pakistan man marrying a Kashmiri woman will automatically get citizenship of Kashmir and India if a woman marries a person from India she will lose right to property in Kashmir like other.
State Legislative Assemblies, the J&K legislature has a six-year term.
Under Article 370 the Indian Parliament cannot increase or reduce the borders of the State.
The Centre has no power to declare a financial emergency under Article 360 in the State.
Jammu & Kashmir has a separate State flag.