Narendra Modi 2nd Term Oath Ceremony on 30th May 2019 at Rashtrapati Bhavan Features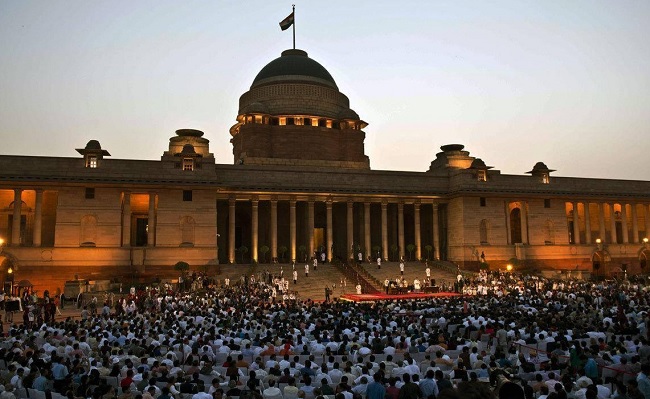 Prime Minister Narendra Modi Second Term as Modi Government 2.0 Features Tenure, Modi Government Cabinet 2.0 Oath Taking Ceremony Thursday, 30th May 2019 at Rashtrapati Bhavan
Prime Minister Narendra Modi is the first ever prime minister of India born in free India taking oath for the second term back to back on Thursday, 30th May 2019 Afternoon.
Prime Minister Narendra Modi Cabinet 2.0 consists of 40+ ministers. PM Narendra Modi is 14th Prime Minister of India. He is Third Prime Minister to sworn in the esteemed post of Indian democracy.
PM Narendra Modi was born on 17th September 1950 at Wadnagar, Gujarat in Independent India. He started to go RSS shakha at an early age of 8 years.
Narendra Modi came into official politics in 1987 under the banner of Bhartiya Janta Party (BJP). From 2001 he wins 4 times assembly elections in Gujarat.
Prime Minister Narendra Modi is one of the most active politicians in the world on social platforms.
In the second term of Prime Minister Narendra Modi Oath Taking ceremony BIMSTEC countries leaders to be present.
There is an arrangement of near 8000 guests at Rashtrapati Bhawan for the auspicious ceremony for the democracy of India.