Updated By: LatestGKGS Desk
GK Question of The Day: November 24th, 2018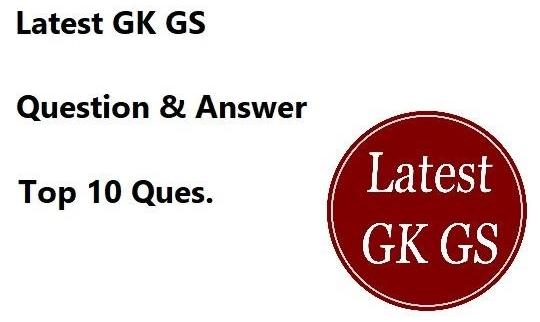 Daily, GK question November 24th, 2018, General Knowledge, Current Affairs.
1. India and which country have signed five agreements on November 22, 2018, to increase cooperation and investment in areas like agricultural research and education?-
Ans:- Australia
2. In which country did President Ramnath Kovind unveil Mahatma Gandhi statue on November 22, 2018?
Ans:- Australia
3. Which country has rejected the 'United Nations Migration Treaty' after the United States?
Ans;- Australia
4. Which of the following countries has made a formal proposal to buy 24 multi-role MH-60 R helicopters from the Indian Navy?
Ans;- America
5. How many million donations have been donated by Google to help people affected by the fierce fires in California (America)?
Ans:- 10 crores
6. What's the new name of the rocket BFR (Big Falcon Rocket) created for the purpose of carrying people to Mars and one day on Mars?
Ans:- Starship
7. Narayana Das Maharaj, honoured with the Padmashree, died in Jaipur on November 19, 2018, who was he among the following?
Ans:- Saint
8. How many new species of horny frogs were discovered in the north-eastern Himalayas?-
Ans;- 4
9. Which South Asian country has agreed to reunite in the Commonwealth recently?
Ans;- Maldives
10. Prime Minister Narendra Modi laid the foundation stone of urban gas distribution projects for how many districts of 65 geographical areas?
Ans:- 129