Updated By: LatestGKGS Desk
Vishnu Khare: Profile, Biography, education, historical achievement and awards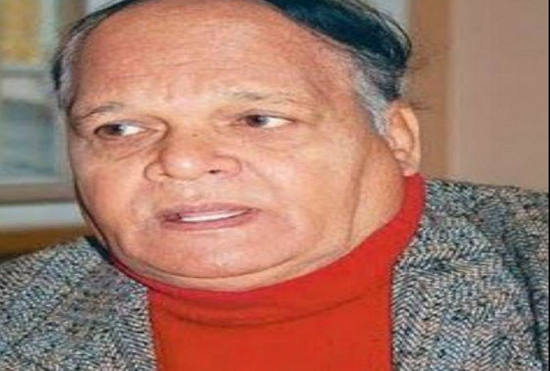 Vishnu Khare: Profile, Biography, education, historical achievement, career, and awards
Vishnu Khare was born on February 9, 1940, in Chhindwara district of Madhya Pradesh. During his youth, he received higher education from Indore.
In Indore, in 1963, he obtained a postgraduate degree in English literature from Christian College.
Along with that, he was a deputy editor of daily Indore from Indore from 1962 to 1963.
After this, he also worked as a lecturer in the colleges of Madhya Pradesh and Delhi from 1963 to 1975.
After coming to Delhi from Madhya Pradesh, Vishnu stood on the post of Deputy Secretary in the Central Sahitya Akademi.
In the meantime, he became famous as a poet, critic, and journalist.
Meanwhile, Navbharat Times, Hindi newspaper, which was published from Delhi, was also associated. In the Navbharat Times, he took over the responsibility of executive editor and head of the charge in addition to the editor of Lucknow and Jaipur versions of the same letter.
In the year 1960, the first publication of Vishnu Khare was T. S. Elliott's translation is 'Muru Pradesh and other poems'.
He is also the editor of Short Magazine 'Vyam'. His first poetry compilation was 'In a non-romantic time', most of whose poems were published as the first book of the Identity Series 'Poems of Vishnu Khare'.
The first book of criticism' is one of his other works by 'own eyes', 'in the curtain of everyone's voice'.
Hindi Academy Vice President Vishnu Khare's 19 September 2018 at Delhi's G.B. Pant died in the hospital He was 78 years old.
He was admitted to the hospital a week earlier due to a brain hemorrhaged. He used to live alone in a rented room in Hindustan Apartment, located at Mayur Vihar, Delhi.