Updated By: LatestGKGS Desk
Nuclear Test: Indian Stand on Comprehensive Nuclear-Test BanTreaty (CTBT)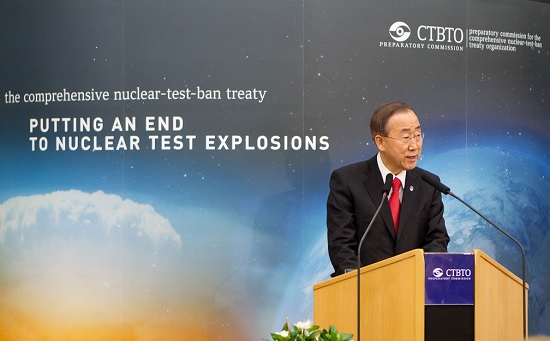 Nuclear Test: Comprehensive Nuclear-Test BanTreaty (CTBT), Neutron Bomb and INDIA IS OPPOSING CTBT
The Comprehensive Nuclear-Test-Ban Treaty (CTBT) is a multilateral treaty by which states agree to ban all nuclear explosions in all environments, for military or civilian purposes
The Comprehensive Nuclear Test Ban Treaty (CTBT) itself includes a Protocol in three parts: Part I detailing the International Monitoring System (IMS); Part II on On-Site Inspections (OSI); and Part III on Confidence-Building Measures (CBMs). There are also two Annexes to the Protocol: Annex 1 detailing the location of various Treaty monitoring assets associated with the IMS; and Annex 2 detailing the parameters for screening events.
Both of India's main adversaries, China and Pakistan, have large amounts of tanks.
Not signing the treaty keeps opening the option of developing an enhanced radiation weapon (ERW) (neutron bomb) that could be used against large tank concentrations.
Furthermore, an ERW can be used on an ABM system, like the Russians do, to destroy the inbound warhead with a strong neutron flux.
Developing an ERW would require more testing though.
So by not signing the treaty India keeps its options open.