Updated By: LatestGKGS Desk
Indira Gandhi Secret Of Time Capsule Buried Inside Red Fort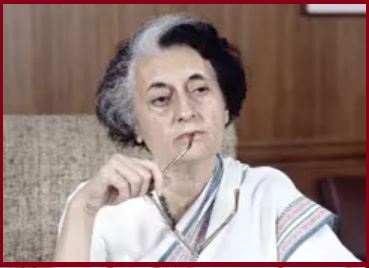 Indira Gandhi Secret Of Time Capsule Buried Inside Red Fort: Interesting Facts
In the early 1970's, when Prime Minister Indira Gandhi was at the heights of her career. Her powerful personality devised a new era of Indian politics.
So in order to glorify 25 splendid years of country's independence, she decided to bury a time capsule in the Red Fort complex.
The government was interested in documenting the first 25 years of the country-its developments, struggles in the time capsule. It also wanted to manuscript important events in history, along with contemporary achievements.
The Indira Gandhi government named this time capsule Kalpaatra. It assigned the task to the Indian Council of Historical Research (ICHR) of drawing out significant happenings from the past.
A professor of History from Madras Christian College, S Krishnaswamy, was to get the manuscript ready. But before any of this could materialize, the project got involved in controversies.
S Krishnaswamy had sent a copy of the document to Archives Commissioner and celebrated historian T Badrinath for his opinion. But after a brief assessment, Badrinath said openly that the manuscript misrepresented historical facts.
Indira Gandhi's initiative was strongly opposed, accusing her of exalting herself and her clan in the time capsule. But on 15th August 1973, Kalpaatra was suitably buried inside the Red Fort.