Updated By: LatestGKGS Desk
ISRO & IAF MoU for crew selection, training for Gaganyaan Programme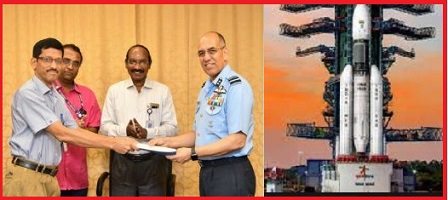 ISRO & IAF MoU for crew selection, training for Gaganyaan Programme: Details, Aim, Purpose
The Indian Space Research Organisation (ISRO) has signed a Memorandum of Understanding (MoU) with Indian Air Force (IAF) for astronaut selection and training for upcoming Gaganyaan Programme, scheduled in the year 2022.
The MoU was handed over by R G K Kapoor, Air Vice Marshal to the Project Director of Gaganyaan Programme, R Hutton. It will now kick-start the selection process which would take 12-14 months following which training will begin.
Under the MoU, most of the basic training will happen in India but ISRO is also looking for foreign help for advanced training. From IAF's side, the Institute of Aerospace Medicine (IAM) will undertake and lead the selection and training of astronauts.
Process
The IAM will first start with a pool of 30 aspirants, of whom, only 15 will be picked and given basic training.
As the plan is to send three-member crew so IAM will shortlist three sets of three (i.e. nine) and will let one set go about three months before scheduled launch with others remaining in programme till the launch date.
The first set of evaluations will take around three months as IAM will have to ensure that it picks the best crew whose physical condition is among the best in India and they also have the right mental makeup.
Background
The launch of Gaganyaan programme was announced by Prime Minister Narendra Modi during his Independence Day address in 2018.
Gaganyaan Mission is India's maiden human spaceflight programme, scheduled for 2022.
Gaganyaan mission will provide a unique micro-gravity platform in space to India for conducting experiments and test for future technologies.