Updated By: LatestGKGS Desk
Main pillars of Indian constitution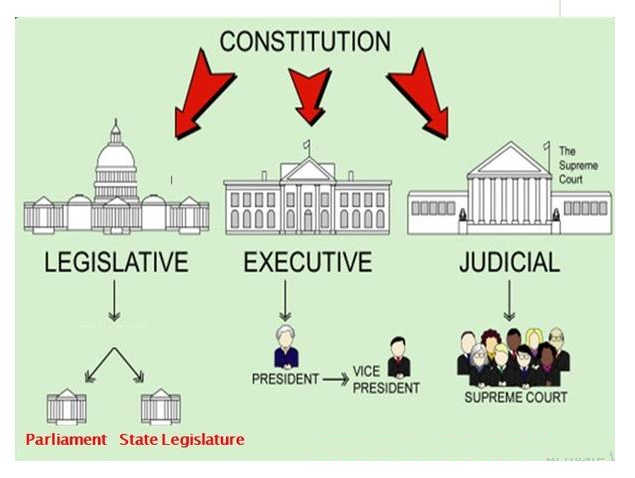 what are the main pillars of the Indian constitution?
There are three main pillars of our constitution on which our system works.
Executive
Executive work is to apply laws that are created by legislation. The governor has broad powers to refuse laws, direct the police, make verdicts, ordinances, and declarations, show mercy to offenders, etc. The notices, regulations, and ordinances adopted by the management only become ordinary legislation when passed by the legislature. The executive is answerable for its actions to the legislature and the judiciary. As India follows a parliamentary form of government, the powers of the executive are thus limited.
Legislative
Creating laws for the betterment of our country and remove those lows which are not working now a day and improve old lows. As stated earlier, its main function is to enact and formulate laws. It also imposes taxes, authorizes borrowing, and prepares and implements the budget, etc. Parliament has been granted statutory authority and its functions are not limited. But the judiciary and executive aid the legislature in carrying out its functions. It engages in judicial review of the acts of the Parliament and keeps a check on the Parliament's power.
Judiciary
Check out laws are properly apply in the country or not and if anyone construction not right then suggests him or according to situation warning him. The Constitution ensures that the judiciary is independent, a key element of our democracy. The judges include the Supreme Court, the High Courts, and the Lower District Court.