Updated By: LatestGKGS Desk
November 13th , 2018 GK Question of The Day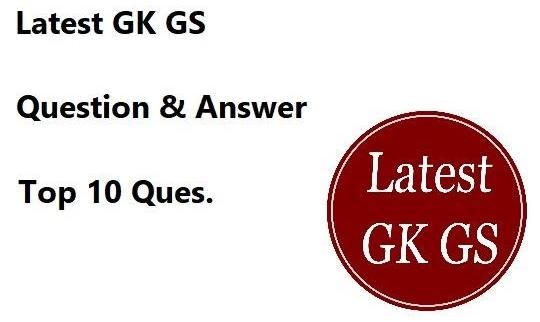 Daily GK, question November 13th, 2018 General Knowledge, Current Affairs
1. A recently launched. R. What is the name of Rahman's biography?
Ans:- Notes of a Dream
2. Which is the country in which UNICEF has feared to be affected by the hunger of 70 lakh children?
Ans:- Yemen
3. In what place recently was the "Global Cooling Innovation Summit" organized in India?
Ans:- New Delhi
4. On which day is National Education Day celebrated?
Ans:- 11th November
5. Which state has recently announced a grant of Rs 25,000 for girls to complete graduation?
Ans:- Bihar
6. In which country was the Vice President of India, Venkaiah Naidu recently commemorated the memory of Indian soldiers in World War I?
Ans:- France
7. What is the name of the aviation minister and senior BJP leader in the Vajpayee government who recently died in Bangalore?
Ans:-Ananth Kumar
8. Which IIT has invented solar energy powered portable cold storage device?
Ans:- IIT Madras
9. Which project was given the 2018 UNESCO Asia-Pacific Award for Cultural Heritage Conservation?
Ans:- Ladakh Restoration Project
10. Recently Prime Minister Narendra Modi launched the Multi-Modal Terminal of Which Water Highway?
Ans:- Prayagraj-Haldia