Updated By: LatestGKGS Desk
ISRO Confirms Chandrayaan-2 Launch Date To 22nd July 2019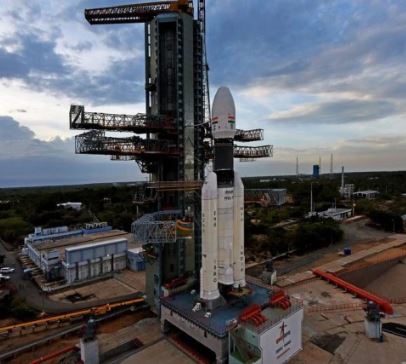 ISRO Confirms Chandrayaan-2 Launch Date To 22nd July 2019
India's most awaited and ambitious moon mission 'Chandrayaan-2' is now all set to take-off from Satish Dhawan Space Center in Sriharikota on 22nd July 2019.
Chandrayaan-2 launch was called off from 15th July 2019, due to technical snag but now Indian Space Research Organisation (ISRO) has confirmed a new date for its launch which is 22nd July.
Chandrayaan-2 incurred a technical snag which was due to leaking in the cryogenic stage as after filling liquid oxygen and liquid hydrogen fuel, helium was being filled. As per the scientific procedure pressure of helium, a bottle should go up to 350 bars and regulate the output to 50 bars. After filling helium, ISRO scientists found the pressure was dropping, indicating there was a leak.
Background
Chandrayaan-2 is India's second lunar mission. It would be launched using India's most powerful rocket GSLV MK-III from Satish Dhawan Space Centre in Sriharikota in Andhra Pradesh.
Chandrayaan-2, moon mission main objective is that its payloads will collect scientific information on lunar (moon) topography, mineralogy, elemental abundance, lunar exosphere and signatures of hydroxyl and water-ice.
Chandrayaan-2 has three modules (a detachable self-contained unit of a spacecraft) namely Orbiter, Lander named Vikram and Rover named Pragyan.
Latest Chandrayaan 2 Updates