GK Questions 9th June 2019 General Knowledge, Current Affairs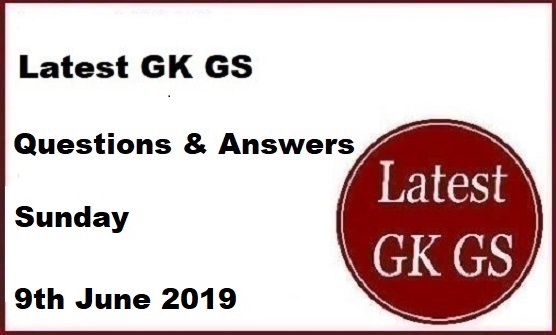 Daily GK Questions Sunday 9th June 2019 General Knowledge, Current Affairs
1. When is World Oceans Day observed?
Ans: -June 8th
2. Indian PM Narendra Modi conferred with the highest civilian award 'Izzudeen' of which country?
Ans:- Maldives

3. NASA had Invited business ventures for which Tourism?
Ans:- International Space Station Tourism
4. Recently, ISRO will conduct which first-ever exercise in July 2019, in competition with China?
Ans:- Simulated Space Warfare

5. Where PM Narendra Modi will lead to the main event of International Yoga Day on 21st June 2019?
Ans:- Ranchi

6. Which country's airline was named as World's Most Punctual Airline?
Ans:- SriLankan Airlines

7. Former US President Jimmy Carter received which award?
Ans:- Statesmanship Award

8. Union Ministry of Corporate Affairs & SEBI signed MoU for what?
Ans:- Data Exchange

9. Which society won the Equator Prize 2019?
Ans:- Deccan Development Society

10. In the year 2001, who became the first space tourist?
Ans:- Dennis Anthony Tito