France Becomes a Constitutional Monarchy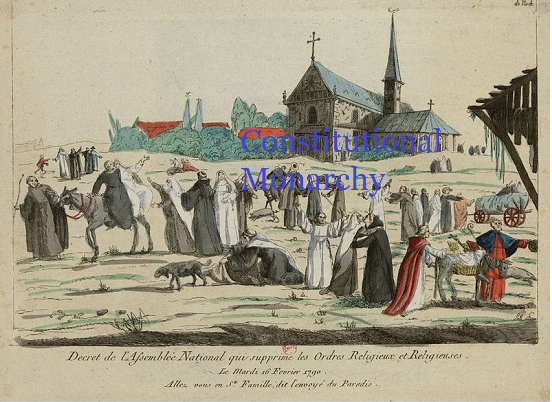 France Becomes a Constitutional Monarchy And The National Assembly
The task of framing a new constitution was not an easy one. However, the Constituent Assembly (National Assembly) got it completed in 1791.
Its main objective was to limit the powers of the monarch. These powers were now assigned to different institutions like the legislature, executive and judiciary.
It declared France a Constitutional monarchy which meant that the country was to be governed by the king and the parliament is known as the Legislative Assembly.
The National Assembly was to be elected indirectly. It meant that citizens elected a group of electors and they, in turn, chose the Assembly.
However, all citizens elected a group to vote. Only men above 25 years of age paying taxes equal to at least 3 days of a Labourer's wages, were given the status of active citizens.
The remaining men and all women were placed under passive citizens. They were not entitled to vote. It meant that a man had to belong to the highest bracket of taxpayers so as to qualify as an elector and then as a member of the Assembly.
It is worth mentioning that the active citizens formed around 4 million of a population of 28 million.