Updated By: LatestGKGS Desk
India to conduct deep ocean mining Samudrayaan project in 2020-2021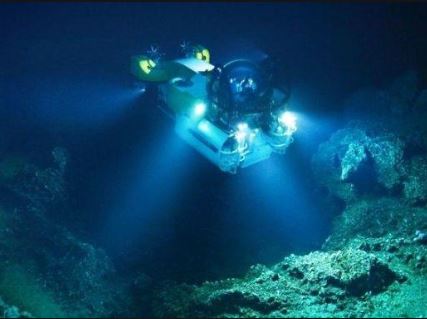 India to conduct deep ocean mining Samudrayaan project in 2020-2021: Details, Aim, Significance
India will conduct deep ocean mining with the 'Samudrayaan' project by 2021-22, with an aim to explore the deep sea region.
The Samudrayaan project seeks to send men into the deep sea in a submersible vehicle to a depth of about 6000 meters to carry out various deep underwater studies.
The submersible vehicle, which will be indigenously developed, would be capable of crawling on the sea bed at a depth of six-kilometer for 72 hours.
The submarines deployed at present could go only about 200 meters deep into the sea. The expenditure of the ambitious project is expected to be around Rs 200 crore.
The Samudrayaan project has been undertaken by the National Institute of Ocean Technology (NIOT).
The Samudrayaan is an initiative of the Ministry of Earth Sciences for deep ocean mining for rare minerals.
If the Samudrayaan project is successful, India will join the league of developed nations in the exploration of minerals from oceans.
Latest Indian Navy Updates